You tell us your idea.
Pick your piece, Ring or Pendant,
and tell us if it's Bespoke or Branding.
RING
PENDANT
BESPOKE
BRANDING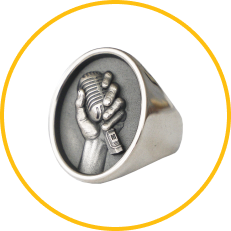 We mock up the design based on your idea.
We get feedback from you.
You make changes and/or confirm you're ready for the next stage.

SKETCHES
DIGITAL DESIGN
FEEDBACK
CHANGES
SIGN OFF

All our jewellery is digitally designed, 3d printed
and cast in the metal of your choice, Gold or Silver.
Then your piece is hand finished by one of our jewellers.
3D PRINT
CAST
HAND FINISHED
BOXED FOR DELIVERY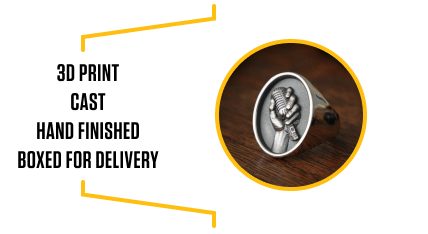 You'll be stoked with your new piece.
Welcome to the club!